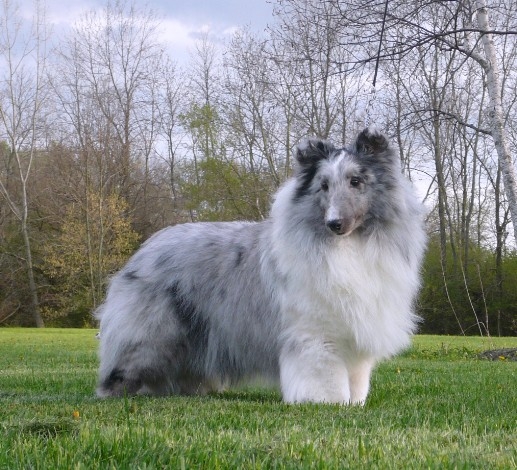 Bach Look Towards The Sky
I am so very thrilled to announce that Rainy has finally joined me here in Northwest Ohio.
Rainy is a very sweet girl with a very pleasant personality. She is a real lover and she will win your heart over in no time at all.
Rainy has a pretty head, beautiful long tail, nice front and nice rear. She has tons of coat. She is a beautiful bi-blue by Kyrie Dream Catcher.
Such a Beautiful Girl